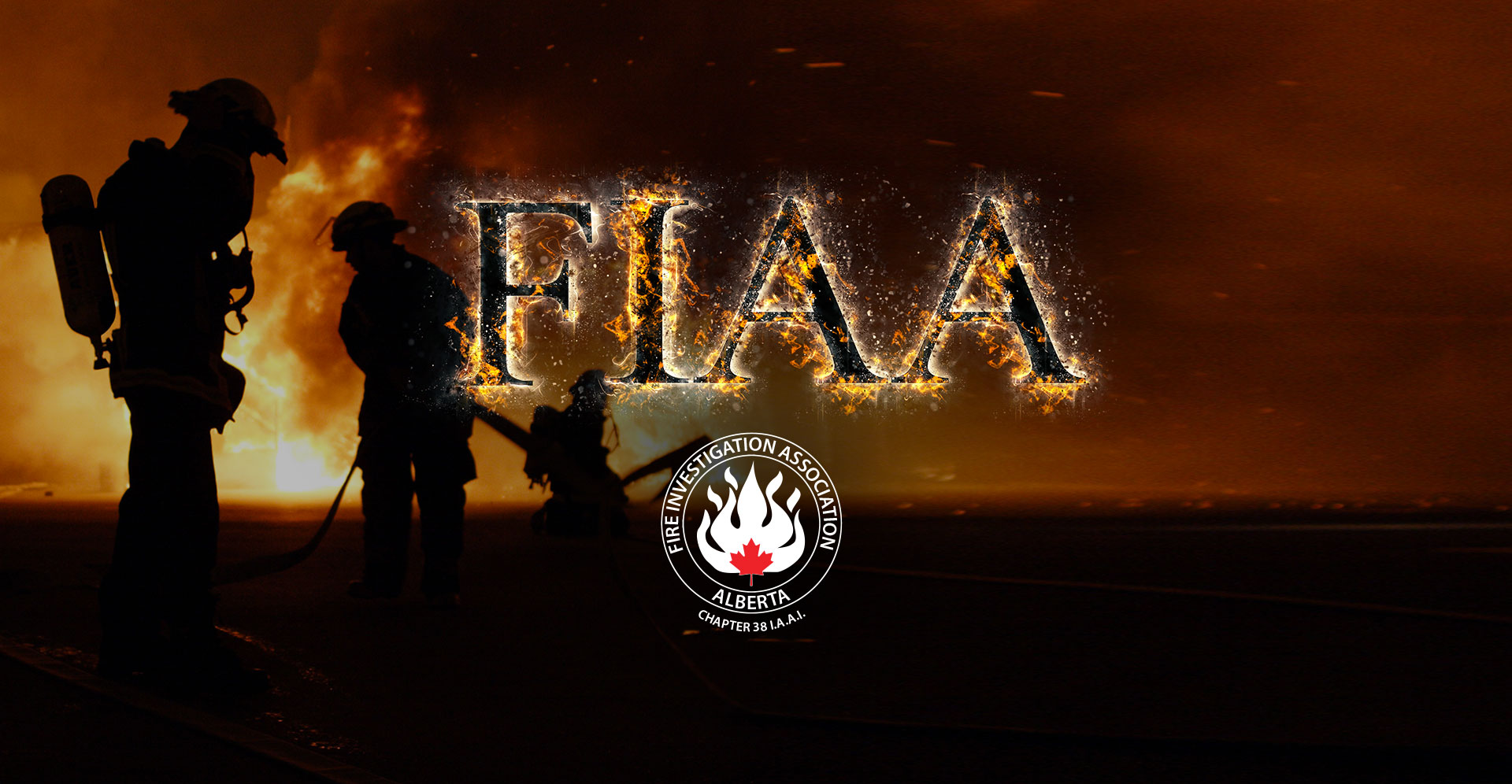 Day 2 ECT (Evidence Collection Technician) Practicum 2018 – SOLD OUT
June 15, 2018 @ 2:30 am

-

11:00 am

|

$150.00
Sold out!
The ECT course runs for 2 days.
Day 1 Friday, June 15
Day 2 Saturday June 16
Any questions contact Glenda at 780-497-8610.
Location:
Strathcona County Emergency Services Headquarters
915 Bison Way
Sherwood Park, Alberta
Description:
The International Association of Arson Investigators, Evidence Collection Technician
program (IAAI-ECT) is a performance-based professional designation designed to verify
the ability to correctly collect and document the various types of evidence commonly
encountered during the course of fire scene investigations.
The IAAI-ECT program is based on a combination of work experience and training
The application process includes the documentation and verification of the following
qualifications:
– 18 months of general experience in the fire investigation industry
– Participation in seven fire scene investigations in which evidence was collected
– Successful completion of required CFITrainer.Net courses totaling 29 hours of training
The program also includes a comprehensive practical examination that consists of a
series of 10 "hands- on" practical exercises designed to test an applicant's ability to
correctly collect a variety of evidentiary items that are commonly encountered during the
course of a fire investigation.
Applicants must pass all critical elements and achieve a minimum score on each of the
10 components of the practical testing.
This credentialing program was based on portions of the following professional
documents and standard practices:
NFPA 1033, Standard for Professional Qualifications for Fire Investigators, 2009 edition
ASTM E1188-05, Standard Practice for Collection and Preservation of Information and
Physical Items by a Technical Investigator
ASTM E1459 – 92 (Re-approved 2005), Standard Guide for Physical Evidence Labeling
and Related Documentation
CFITrainer.net–Evidence Collection Tool Box www.cfitrainer.net/resources.aspx
Required training includes the following CFITrainer.Net modules:
DNA (3 hours)
Documenting the Event (4 hours)
Ethics and the Fire Investigator (3 hours)
Evidence Examination: What happens at the Lab (4 hours)
Introduction to Evidence Module (4 hours)
NFPA 1033 and Your Career (2 hours)
Physical Evidence at the Fire Scene (4 hours)
The Practical Application of the Relationship Between NFPA 1033 and NFPA 921 (2
hours)
The Scientific Method for Fire and Explosion Investigation-Updated 2009 (3 hours)
Application procedures and specific program requirements are available under the
Professional Development/Evidence Collection Technician on www.firearson.com
Acceptance will be based on application approval by the IAAI Training Manager.
Instructor: Glen Hunker
LIMITED REGISTRATION of 10
** NOTE – Registration for the ECT involves a 2 step process **
REGISTRATION Step #1:
Complete the FIAA registration process (admin fee includes hot lunch) to HOLD your
seat for the ECT practicum.
IAAI Member: $50 CAD
Non – Member: $150 CAD
REGISTRATION Step # 2:
Complete the IAAI registration process to ensure you have completed the
required pre-requisites.
IAAI Member: $200. USD
Non – Member: $410. USD
Registration/Application must be approved two weeks in advance.
Please note the class you will attend when registering.
IAAI-ECT Application
All IAAI offerings are subject to cancellation or changes.
Any cancellations must go through the IAAI Training Dept. to be applied toward a future
IAAI course.
Ensure that you have completed the pre-requisites prior to applying for the ECT Practicum. For more info, go to:
https://www.firearson.com/Training-Certifications/Evidence-Collection-Technician-IAAIECT.aspx
Questions? iaai-training@firearson.com
Register: Click here to register
Share This Story, Choose Your Platform!